Lake Havasu Unified School District says a reported threat about bombs in backpacks isn't a credible threat.  The school district emailed parents of students Thursday morning about an anonymous email threat that said there were bombs in backpacks at all schools. The district says the email originated in the United Kingdom. 
"All administration is aware and taken steps to ensure the safety of our campuses," the email to parents said.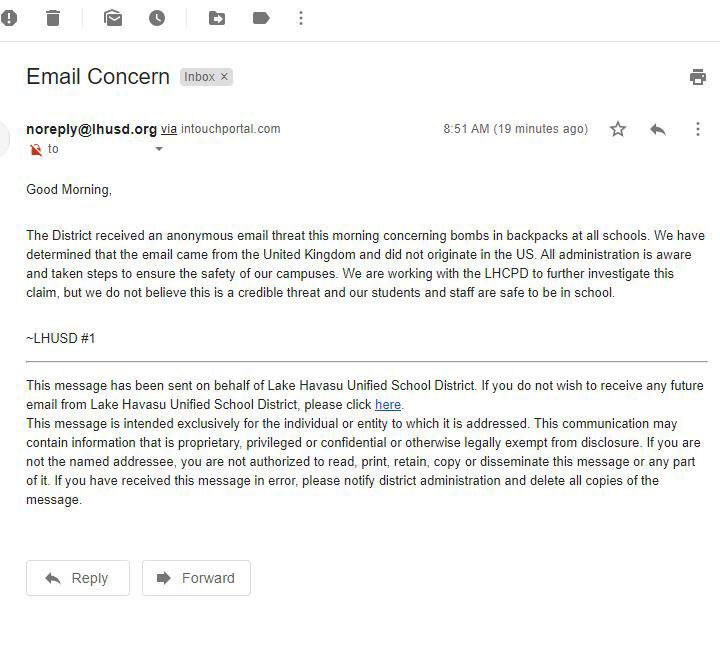 The district said it is working with the Lake Havasu City Police Department to further investigate the claim, but officials don't believe it is a credible threat to students or staff on campus.
Lake Havasu City Police Detective Christopher Angus confirmed Thursday afternoon that the threat was not credible, in a written response to questions by Today's News-Herald.
"The threat that was received was an exact copy of a bomb threat sent to the Los Angeles California School District back in 2015," Hayden said. "The threat is not credible."