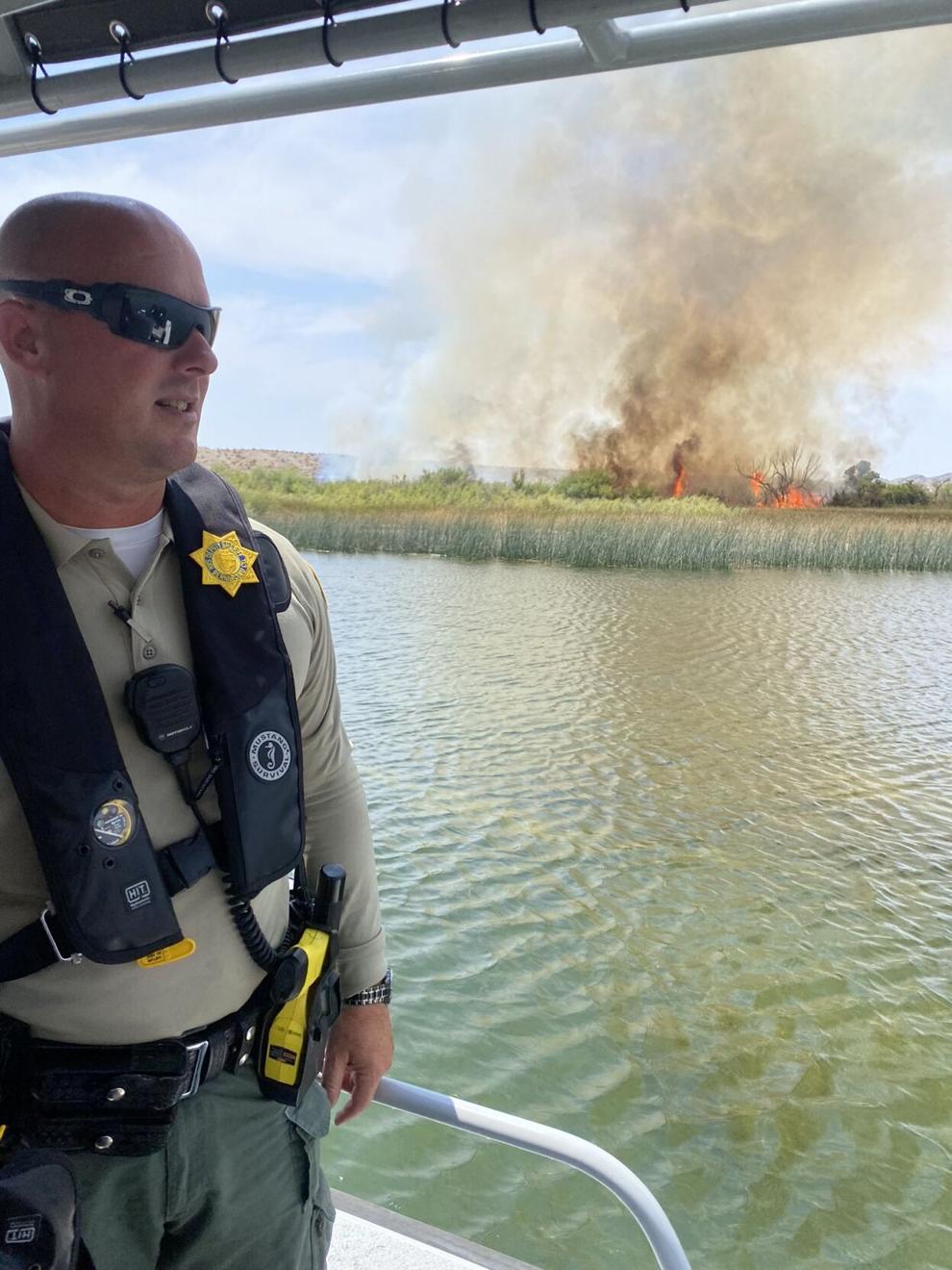 A wildfire broke out on Havasu National Wildlife Refuge land along the Colorado River north of Lake Havasu City on Thursday morning.
According to the Mohave County Sheriff's Office, the wildfire is located just north of the Sandbar on the California side of the river. U.S. Fish and Wildlife and Bureau of Land Management resources are on scene and monitoring the incident.
According to the Esri Disaster Response Program, the brush fire — identified as the "Trampas Incident" — had burned 10 acres as of noon on Thursday. The name is derived from its location, near Trampas Wash.
It was first discovered at 7:22 a.m. Thursday morning, according to the EDRP.
MCSO Boating Safety deputies are assisting with perimeter control and asking all boaters to avoid the area. San Bernardino County Sheriff's Department deputies were also on scene to assist.
As of 3:30 p.m., the fire is still active, according to MCSO Sgt. Kyler Cox. No structures are threatened.
This story will be updated as it develops.