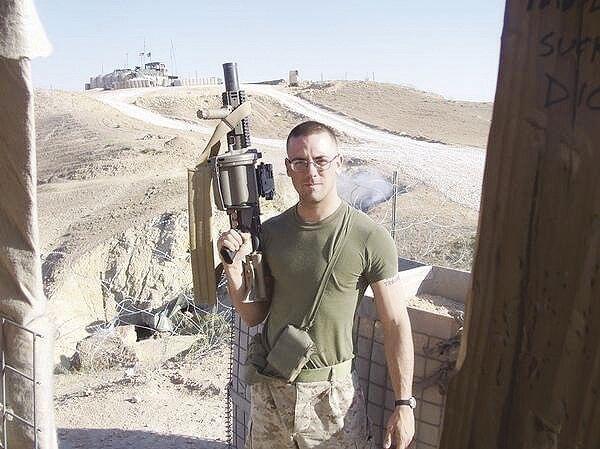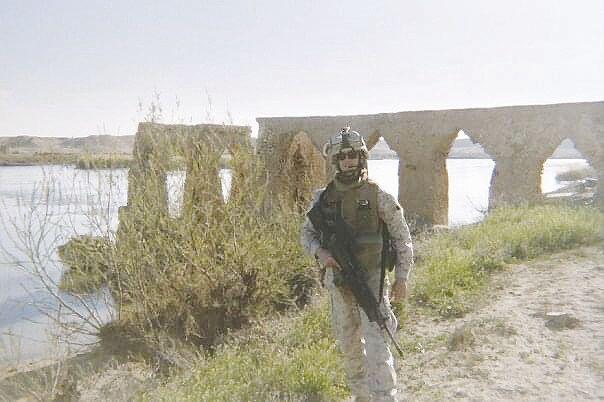 Frank Hayden has lived in Lake Havasu City for more than 20 years, and he's a familiar face at the Lake Havasu City Police Department. As SWAT team leader, bomb squad commander, and the professional standards supervisor, the 36-year-old wears a lot of hats. He attributes that success to the positive values and ethics that were reinforced and instilled in him by the United States Marine Corps.
Immediately after graduating from Lake Havasu High School in 2003, Hayden enlisted. "My father and grandfather both served in the Marine Corps, and I felt that it would give me some direction in my life," Hayden said. "I was also motivated by the events of September 11th."
For the next four years, he served as an infantry rifleman.
"I spent the first two years of my service in Washington state guarding nuclear weapons and submarines, and the following two years, I served with 3rd Battalion 4th Marines in Twentynine Palms, California," Hayden said. "During that time, I completed one combat deployment to Iraq from 2006 to 2007 in the Al Q'aim region of the Al Anbar province."
When times got tough, his thoughts always returned to his wife, Alicia, and family back home. But he knew he wasn't alone — he had a dedicated squad of Marines around him to lift him up.
"Everyone's experiences can be different, and everyone gives in different ways, but I've served with people from every walk of life and always found common ground," Hayden said.
"The bonds you develop from those shared experiences, when everyone is at their lowest point and work back up together, supersede any differences that may exist."
He returned home in August 2007 and immediately began his career at LHCPD. But Hayden's experience in the military remains with him. It gave him a deeper appreciation for everything in his life, confidence, and mental toughness that allows him to tackle any challenge.
Hayden also earned lifelong friendships.
"I will always remember the men I served with who made the ultimate sacrifice," Hayden said. "They are a constant reminder to make the most of the life I have. I still keep in touch with many of the men I served with and the families of the Marines we lost."
Today, Hayden continues to serve through his roles at LHCPD. He and his wife have a 14-year-old daughter named Jade and twin 11-year-old boys named Oliver and Everett. His mother, Linda Plummer, and brother, John Plummer, also live here in Havasu.
In his downtime, Hayden enjoys reading, playing guitar and watching his favorite baseball team play — "Go D-backs!"
"Sometimes, it can be difficult for veterans to be put on the spot and thanked," Hayden said. "For a long time, I struggled with receiving thanks for my service. It's something I signed up to do without expectation of appreciation from strangers. I've always accepted it, awkwardly at times, but I have always felt that the people who deserve our thanks are the ones who aren't here to receive it. But, I've learned to appreciate it over the years, and I find comfort in the fact that there are people who recognize the sacrifices made, even though they don't know them or their situation personally."
Every Sunday, we feature a local veteran to honor those who have served our country. To nominate a veteran for this feature — or if you are a veteran who would like to be featured — please email Reporter Daisy Nelson at dnelson@havasunews.com or call 928-208-8825.