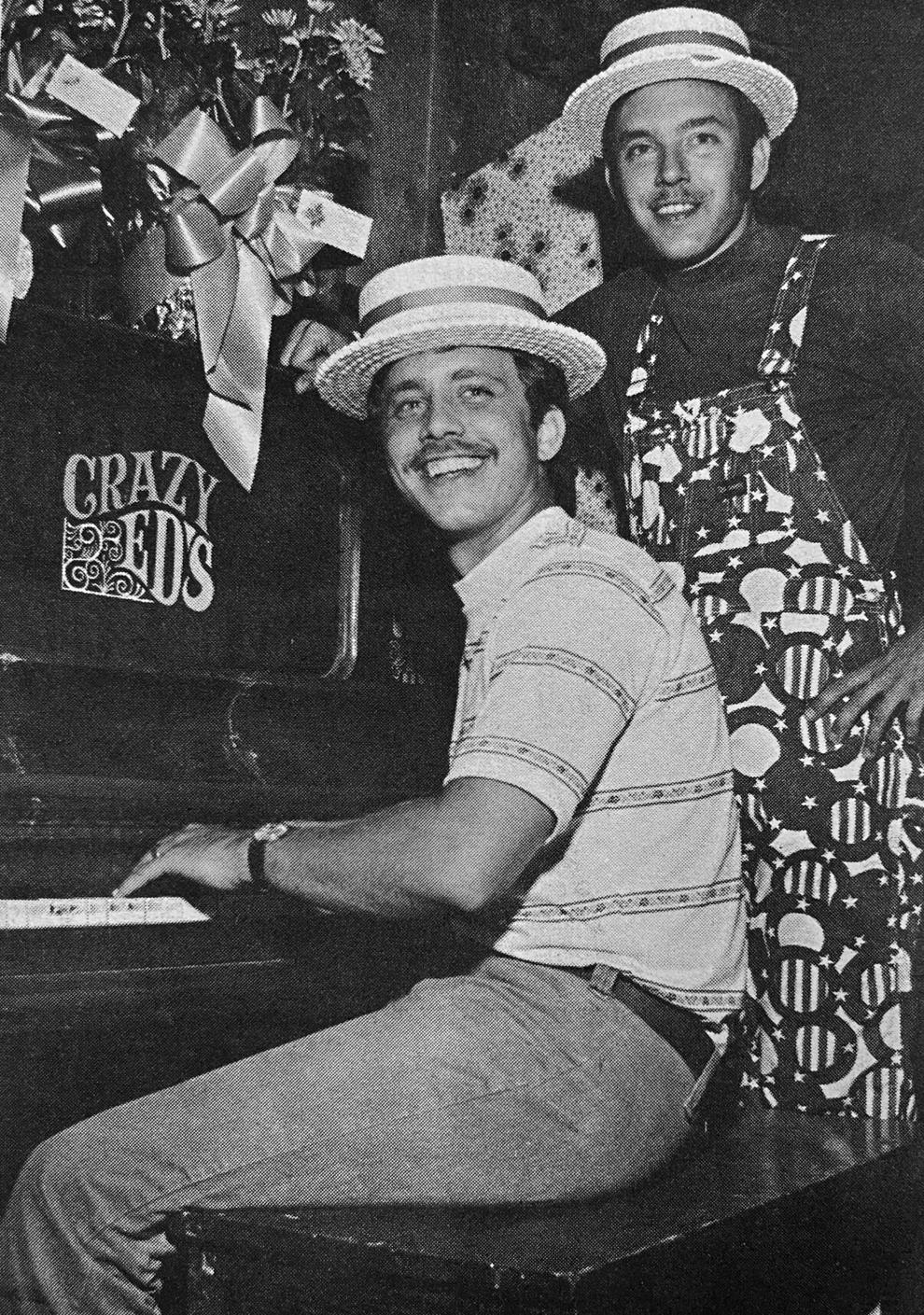 The more things change, the more they stay the same. While the Lake Havasu City of 1971 looked a bit different than the city of 57,000 that we know today, some areas that were hot back then are still popping, 50 years later.
One of the popular spots of 1971 was Mudshark Beach — where Rotary Community Park now sits. According to Havasu pioneer and Public Works Manager Mark Clark, the beach now enjoyed by locals and visitors alike was a little harder to get to back in the day.
Mudshark Beach used to look like the other side of the lake — small mesas came right up to the water and dropped onto the shore. When Bridgewater Channel was dredged, Mudshark Beach's shore was covered in the excavated sand.
The spot was relatively difficult to get to, so it tended to attract a younger crowd. It required a drive through the desert and a bit of clambering to reach the beach.
Today, the beach is much more open, inviting people to enjoy a sprawling park and plenty of places to swim, kayak and paddleboard.
Another popular hot spot, according to Mark Clark, was the bowling alley, and the restaurant within — Versailles.
"When you wanted to go out for a special occasion, you went to the Versailles," Havasu pioneer John Parrott said.
The bowling alley still stands today and continues to host special occasions, from tournaments to birthday parties and date nights.
The Lake Havasu City Cinema used to fill the building where Grace Arts Theater now stands on Main Street — another popular spot for entertainment that continues today.
One thing the Havasu of today is missing from 1971 is a drive-in theater. Mundell's Drive In on Mesquite Avenue was a hit 50 years ago.
London Bridge Beach, complete with the Lions Dog Park, basketball courts and stage, hosts huge crowds, especially on holiday weekends. The beach was popular back in 1971, though it went by State Beach then. The Nautical Inn was another hopping beach spot, a legacy that the resort continues to uphold.
The English Village, while it may have looked a little different back in the day, continues to thrive, bolstered by the London Bridge's grandeur.
Lynne Chong, Havasu pioneer, said the Wings Motor Hotel was another hotspot, as well as Crazy Ed's off of Main Street. The casual eatery would promptly snip off your tie if you came dressed in one, she recalled. All severed ties were hung on a wall that warned restaurant goers to avoid any formal attire and keep it casual.
Avid golfers continue to use Havasu's greens as they did back in the day, as well. The Frigate restaurant also garnered crowds.
But the main source of fun in the early 70s wasn't an establishment — it was regular get-togethers with friends.
"The thing about not having entertainment for you was you made your own," Chong said, remembering potlucks with friends and regular weekend gatherings at the lake.
"We'd say, okay, everybody's going out on friday night, we'll see you on the lake," Chong remembered. "Well, there would be several places that they might be, so you had to go and find them. Everybody brought their own food and beer, sat until it got dark, had a camp fire, then got in their boats and went home. That happened almost every weekend."
If it happened to be a full moon, Chong and her friends and family would make a special trip.
They would take their pontoon boat up to the Interstate 40 bridge and eat at a Topock restaurant, where they'd grill their own steaks. Then they would get back on the water and start back down the river, eventually shutting their motor off and letting the current float them along.
"We'd cruise through the canyon and it was a nice trip," Chong said. "It would take until midnight to get home, but we didn't care. It was so fun and peaceful. I remember the bullfrogs were really noisy, and you'd never hear them with your motor on."
Her husband, Bruce, was involved in the local ski club and enjoyed regular races. He preferred driving the boat, however. After being convinced to participate in a high-speed race as a skiier and still being passed by others at 100 miles per hour, he decided he'd rather stay on the vessel, he recalled with a chuckle.
"I guess those were fun days," Lynne said. "I didn't even realize how fun they were."