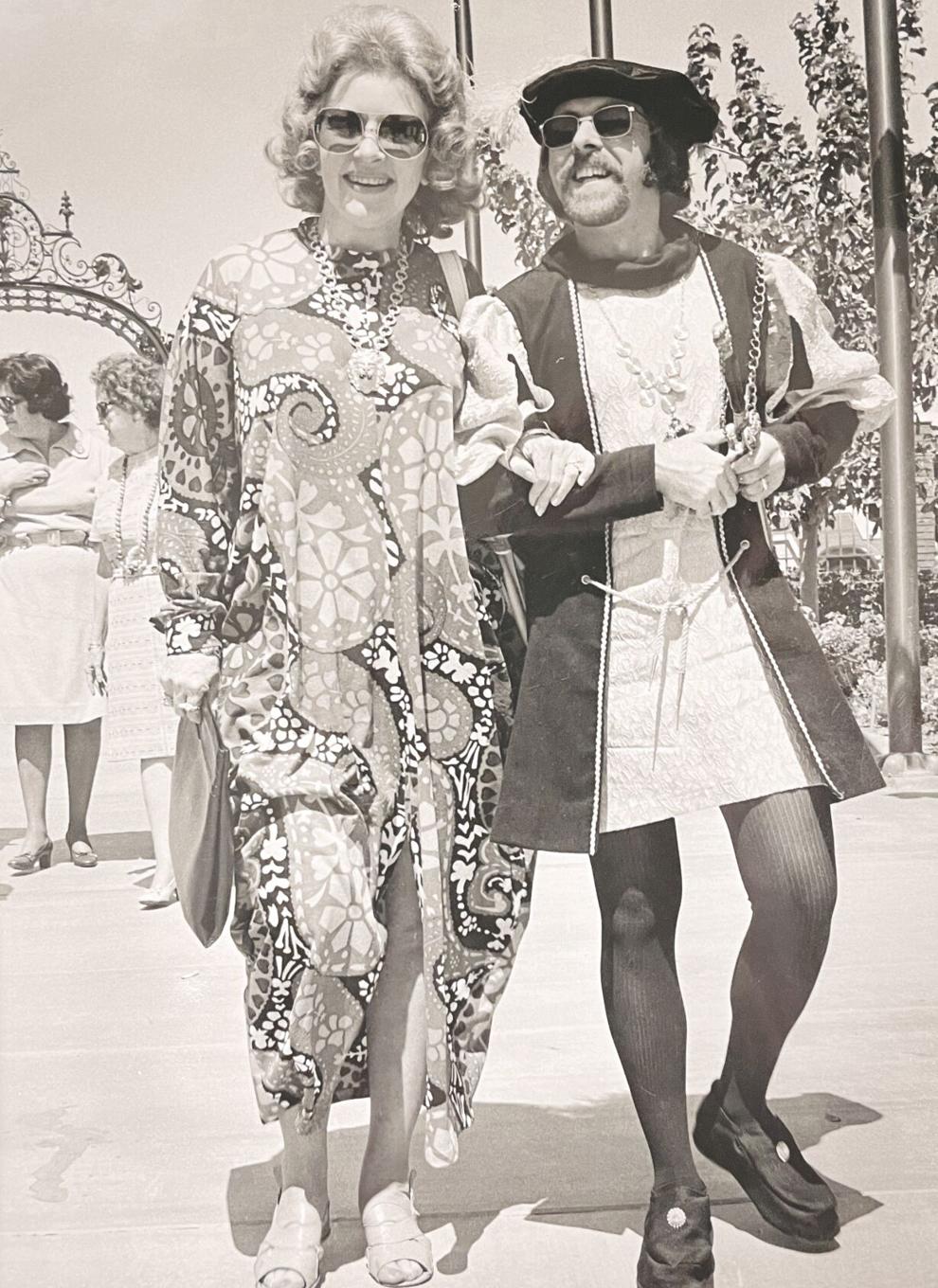 The dedication of the London Bridge in 1971 marked the completion of the antique's move to its new home in Lake Havasu City. It also drew thousands to the tiny town from across the globe – and pioneers that had already been here for months.
Donna Neaves moved to Havasu in 1969 to be near her parents, who already lived here. She was 29 years old and a widow, after her husband died in an accident in Michigan. She had two toddler boys and she was nine months pregnant.
When she moved, Havasu jumped into action. Dee Jones immediately took Neaves under her wing and a woman named Hildreth gave her baby clothes. After she hemorrhaged following childbirth, her neighbors helped to watch her boys while she recovered at the hospital in Needles.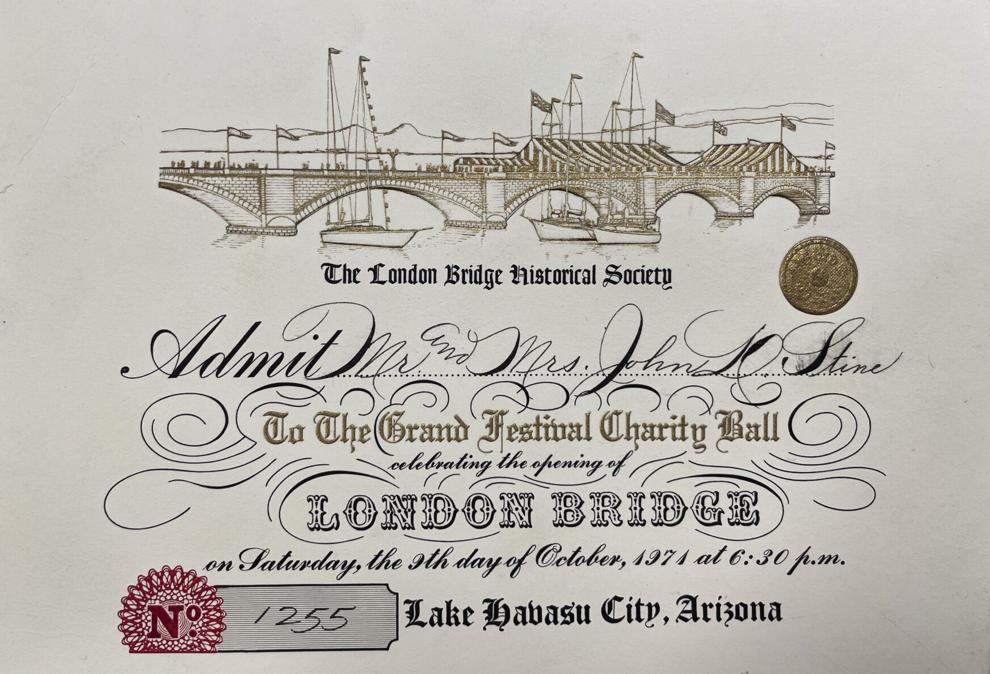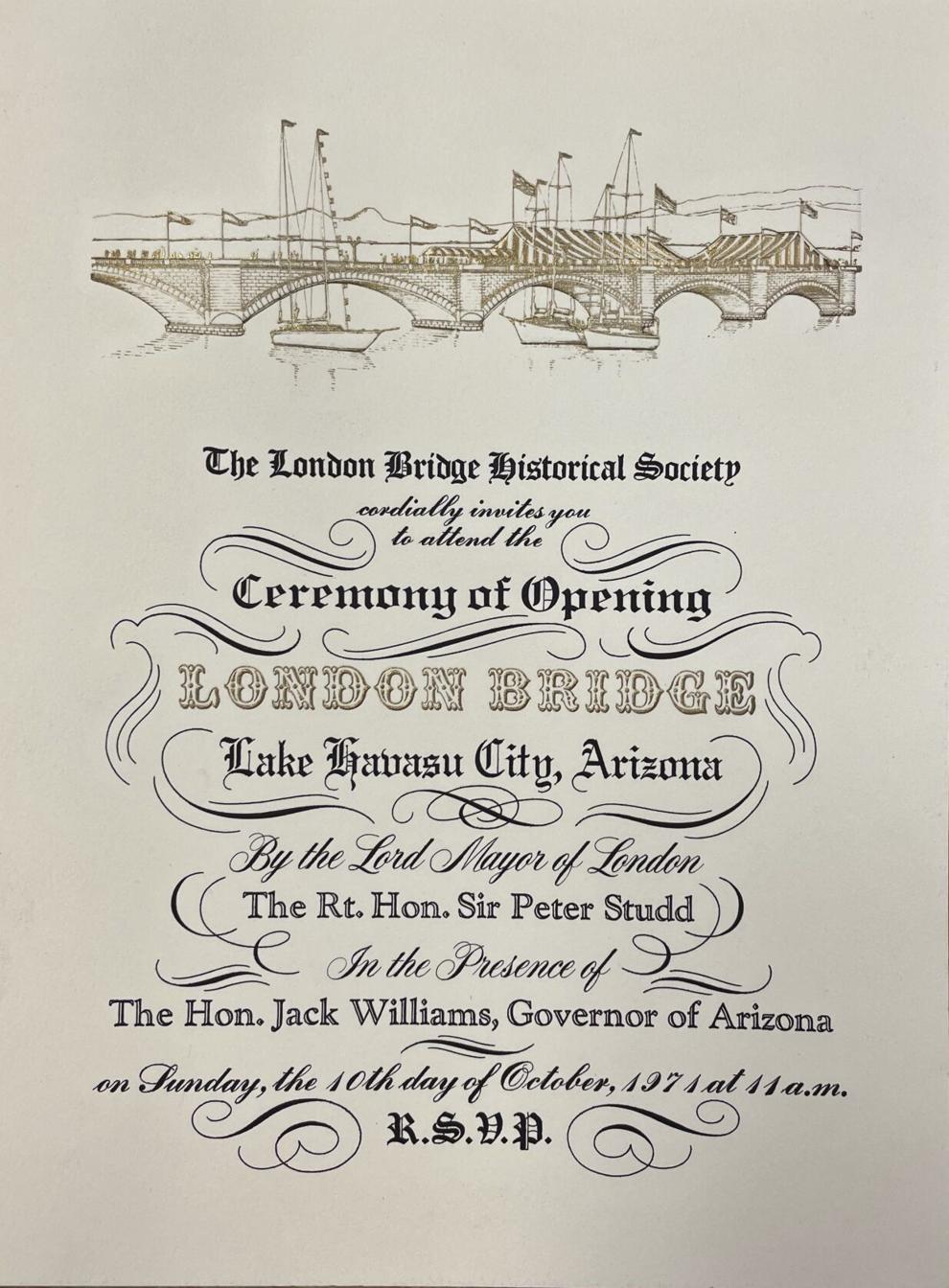 Two years later, all three of her children were in the 1971 London Bridge Days parade, which started at the bridge and continued up McCulloch Boulevard. Her kids were part of a group from Playmates Preschool, owned by Shirley Mac and Shirley's mother, Miss Evelyn, Neaves said.
"It was very, very hot," Neaves recalled. "The whole town had a good time celebrating… Everybody made outfits and participated one way or another," she said.
One person in full costume was Andrea Williams, who was a junior at Lake Havasu High School at the time.
"I sold balloons and wore a red velvet English coat, black hot pants, and black boots," Williams said. "It was so hot."
Amid the hustle and bustle, some people – like Jim Tedeschi – had to miss out on the fun of dedication day.
After Tedeschi's dad and uncle Joe sold the Flying Carpet restaurant to Tommy Kraw, his father rented a building on Industrial from Jim Sterling and built The Playground bar and Pancho Villa's Mexican restaurant. Tedeschi worked as a dishwasher there.
"I was running the taco and burrito booth at the bridge celebration, and the person who was supposed to take over for me didn't show up," Tedeschi said, "so I had to work both shifts and miss everything. Total bummer at the time."
Heidi Thorsness had her own conundrum to deal with on dedication day – walking her "very old grandmother" across the bridge after the ceremony.
"She walked like Tim Conway on the Carol Burnett show," Thorsness said. "I was 14 and mortified."
While she doesn't remember much from the famed dedication feast, her parents did give her tickets to attend. Thorsness also remembers blowing up helium balloons underneath the bridge that morning for the ceremony with her friends Cynthia Briggs, Debbie Miner and Sharon and Karen Rodgers.
"I remember Eddie Jeffers inhaled more helium than air," she said. "He was so funny... I can't believe it's been 50 years."