Almost four months after the dismissal of former Arizona State Parks and Trails Director Sue Black, a new director has taken her place — and a lot of responsibility. While he's still learning the intricacies of his role, Bob Broscheid says promoting Off-Highway Vehicle recreation is among his top priorities.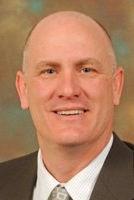 "I've been on the job two-and-a-half days," Broscheid said Wednesday. "I've got a lot of learning to do. For everyone in Parks and Trails, maintaining the highest level of customer service, park maintenance and recreation will be my top priority. OHV recreation is a very important part of our mission. It's near the top of my list. It's a big program that we're continuing to do, and we'll continue to bring folks along as we manage that program."
Arizona Parks and Trails officials consult with land and resource managers throughout the state to provide information about designated riding areas, and trail areas receive funding from the state's OHV program to develop trails and facilities. In the Lake Havasu City area, those trail areas include Standard Wash, the Parker 400, the Hualapai Mountains and hundreds of miles of what is now the Arizona Peace Trail.
Broscheid said Wednesday that while he was aware of Lake Havasu-area state parks, he was not yet familiar enough with each of the region's parks to comment on current and future maintenance efforts.
Arizona Peace Trail advocate and Off-Highway Vehicle Advisory Group member John Geyer, of Havasu, hopes to work with State Parks officials in improving Western Arizona trails. As a member of the advisory group, Geyer will be one of seven Arizona residents to offer State Parks insight on planning, development, funding and maintenance of off-highway recreation throughout the state.
"Obviously the trails in Havasu and Western Arizona need maintenance," Geyer said. "I've been in discussions with people about setting up and doing that maintenance … we need to keep our trails groomed. As people visit and experience our trails, we want them to leave with a positive experience. I've brought this up in meetings with the old OHV program director … I hope to get this thing going in the right direction."
Broscheid is a graduate of Arizona State University with a bachelor's degree in wildlife conservation biology, wildlife biology and range management. He also served with the Arizona Game and Fish Department for six years, and rose to the position of special assistant to the director, before becoming Director of the Colorado Parks and Wildlife Division in 2013.
He was appointed last month by Gov. Ducey to direct Arizona State Parks and Trails after multiple complaints were filed against previous Director Sue Black in reference to the alleged destruction of historical artifacts and employee concerns at Lake Havasu State Park.