Lake Havasu City's newest restaurant opened this week, but getting to this point was more challenging than owners Tamilynn Swaim and Jinifer Fowler expected.
The mother-daughter duo opened The Wet Clam this week next to Star Cinemas at The Shops at Havasu. The grand opening was Friday.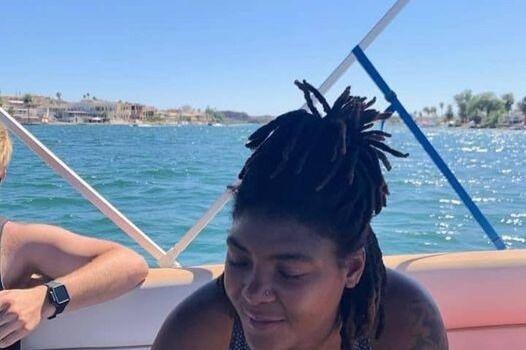 However, opening a new restaurant in the middle of the coronavirus pandemic added plenty of unexpected wrinkles. And in October, their chef was killed in an incident still being investigated by local law enforcement.
"We almost gave up, I really wanted to," Swaim said about opening the restaurant.
Now that they've opened, Swaim and Fowler have had a moment to reflect on the long surreal process.
The quest to open The Wet Clam started in early 2020, with original plans calling for a Parker location.
However, just as Swaim put her Phoenix home on the market and got herself together for the move to Parker, the covid-19 pandemic hit and halted just about everything.
"We were still going to open (in Parker), then July came after the offices and the tribes were closed and they told us we cannot approve your lease because we're only meeting once every two months," Swaim said.
So Swaim and Fowler went back to the drawing board and decided to open their first location in Havasu rather than it being the Clam's second location as originally planned.
Even when they were able to secure a location, however, the pandemic kept turning the timetable back on their plans.
"It was hard, I mean we thought we would be open in July 2020 in Parker and then we were supposed to open here (Havasu) in December and now we're opening in June," Swaim said. "All the construction took longer because it was taking longer for them to get the parts they needed. Then they had other jobs they had to catch up on."
Both Swaim and Fowler are grateful for the patience that the community has shown them while they got the restaurant up to par.
In October, Swaim and Fowler learned that their business partner and chef, Cori Davis, was found dead in a ravine north of Parker. At the time, the La Paz County Sheriff's Department said the incident was being investigated as suspicious and they identified a possible person of interest.
According to an October 2020 Facebook post from La Paz County Sheriff, Davis was last seen on Oct. 16, six days before her body was discovered in a ravine near Rio Vista Rd and Crows Nest Drive. No arrests have been made and La Paz County Sheriff did not return messages left by the Herald asking for more information.
Davis had worked with Swaim and Fowler previously for three years at another restaurant and when it came time to open their own restaurant, they wanted her to be a part of the business.
"I wanted to open my own restaurant and (Davis) willingly quit her job and came along with no hesitation," Swaim said.
"We actually didn't ask her, we invited her to come check out the spot and on the way here she said I want to work with you guys," Fowler added. "We said that's funny because we already put you in our business plan."
Davis and Fowler worked together to develop all the original dishes on The Wet Clam's menu, but the three friends didn't spend all their time just working. They made sure to go see the sights of Havasu including the lake where Davis revealed a surprising fact about herself.
"She's 27 and she had never been in the water before, and she came out here and trusted mom when she said 'I'm going to take you to the lake,'" Fowler laughed. "(Davis) didn't say anything but we got out there and she eventually told us she couldn't swim."
So Swaim and Fowler took Davis back to the lake and with the assistance of a life vest started teaching their chef how to swim.
When news of Davis's death reached Swaim and Fowler it almost seemed like there was no way to move forward with the restaurant, but together and after some time the two were able to move forward.
Daughter Fowler took over as the restaurant's kitchen manager and chef.
"We still want her to be involved even if she can't physically be involved," Fowler said. "Her heart is still in the kitchen, she is with us while building this whole company."
In Davis's memory there is a drink on the menu called Cori's Honor and every time someone purchases it The Wet Clam will make a small donation to the Arizona Coalition to End Domestic Violence, Fowler said.
There is also a wall in the restaurant dedicated to Davis with her picture just below the red life vest she was learning to swim in.