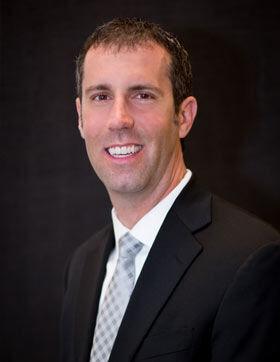 Campaign season is well under way even though there are still nine months before 2022's primaries and more than a year for the general election.
Lake Havasu City Council members whose terms end next year — including Mayor Cal Sheehy — say they will likely seek re-election.
Although not much campaigning has been done yet by politicians in Havasu, more than half of the City Council's seven voting seats will be up for grabs in 2022 with the mayor and three City Council seats on the ballot.
Sheehy's first term in the office, along with the current terms of councilmembers Jeni Coke, Michele Lin, and Jim Dolan will expire in November of next year.
When contacted by Today's News-Herald, all four incumbents noted that it's still early to focus too much on next year's elections, but Sheehy, Coke and Lin all confirmed that they plan to run again in 2022.
Dolan said he has not made a final decision on seeking a second term, but said he is leaning towards running again.
At least one Havasu resident is also already throwing their hat into the ring for City Council, as Planning and Zoning Commissioner David Diaz has confirmed that he intends to run in 2022.
Traditionally, elections and campaigning in Lake Havasu City kick off in January of the election year. So there is still plenty of time for mayor or council hopefuls to expand the field.
Although state and federal elections are already under way, city elections won't officially kick off until January. City Clerk Kelly Williams said candidate packets for interested mayor and City Council candidates will be made available starting on Jan. 3. That will allow candidates who have submitted a packet to the city to start the process of collecting signatures.
Of the incumbents, Coke has been on the council the longest. She was first appointed to the City Council in 2012 to fill one of two seats that had been vacated by councilmembers running for other offices at the time. Coke, Sheehy and Lin were all elected to the council for the first time in 2014. Sheehy successfully ran for mayor in 2018, while Coke and Lin were reelected to the council, joined by Dolan for his first term.
Sheehy said he intends to run for a second term as mayor because he feels the city has been doing great work, and said he feels honored to serve the citizens of Havasu.
"I look forward to continuing to do the good work that we are doing, be of service to our community, and make the Lake Havasu City of tomorrow even better than it already is today," Sheehy said.
He said he expects that water issues – particularly how the city's water rights are affected by the drought – will be a major issue for the city over the next four years.
"We are going to have to have a continued focus on water to make sure that our water rights remain secure," Sheehy said. "Obviously that takes knowledge and relationships that I've built over my first term as mayor."
Sheehy also mentioned attainable housing, diversifying the economy, job creation, managing growth and quality of life as some of the top issues that will be discussed in depth while campaigning for the 2022 elections.
Coke said she has enjoyed serving on the council and loves the city and its people.
"The past 18 months have definitely been a challenge, however, our Mayor and Council have done the best of our abilities to keep Lake Havasu City safe and informed," she said in an email. "Our city staff is top notch and take abundant pride in their city. It has been a pleasure to serve the community for the past nine years. If the community will have me then I would be honored to serve another four years. As for now, I still have another year of work to do, so I am focused on that."
Lin also plans to be on the ballot in August. She said she has had community members ask her to run again, and she feels there are some important projects and decisions in front of the council over the next couple years that she wants to see through. She specifically mentioned that she has some concerns about the process and direction of the new municipal courthouse and the downtown catalyst project.
"I really want to be good stewards of our taxpayer money," Lin said. "Since these are things I have already been part of an involved in, I want to still have that input. I have outside people telling me what their needs are, and I really want to be able to voice that. There are some big projects with water – talking about our water shortages, the water rates, and anything that has to do with water. These are all things that are really important to me. I have the background over the last two terms, so I want to be there when we make those decisions."
Dolan said he hasn't given next year's elections a whole lot of thought at this point, saying he has until early January before he has to decide to pull a packet and start the process. He said he wants to take some time to consider everything from his family to his business before announcing one way or the other.
"I'm not a big fan of making a decision until I have to make a decision and I have all the information," he said. "So until it gets closer, I would say I'm leaning towards running again. It's a time commitment so I want to make sure I'm ready to commit to another four years if I get reelected. I want to be 100 percent in and know that I'm going to go for it. To me, right now, it's a little early. I haven't really thought about it really either way."
Diaz has owned property in Lake Havasu City for about six years. Since then he has retired and moved to Havasu full time about two years ago. He was appointed to the Planning and Zoning Commission this year and said he is also involved with several clubs in town. Diaz said he decided to throw his hat in the ring and has already started talking to a few groups.
"I wasn't asked to run for City Council but it was strongly recommended that we need some new blood and new voices. Now that I'm retired I have the time to do it," Diaz said. "I think there is a lot of good change that happens at the local level. That's where it starts – with the school boards, city councils and so forth."
Diaz said his main priority would be to make sure that, as the city grows it does so intelligently with an eye on things like water conservation, attracting the right types of business development, keeping up with infrastructure needs as larger developments like Havasu Riviera are built and occupied.
"There is a lot of growth happening, so we need to make sure it's smart growth," he said.
He also said affordable housing needs to be a major focus of the city, noting that many businesses are struggling to maintain normal hours of operation due to worker shortages over the last year or two.
Jan. 3 – City Council candidate packets made available.
Aug. 2 – Primary Election
Nov. 8 – General Election
November – Elected officials take seat during the second council meeting of the month.