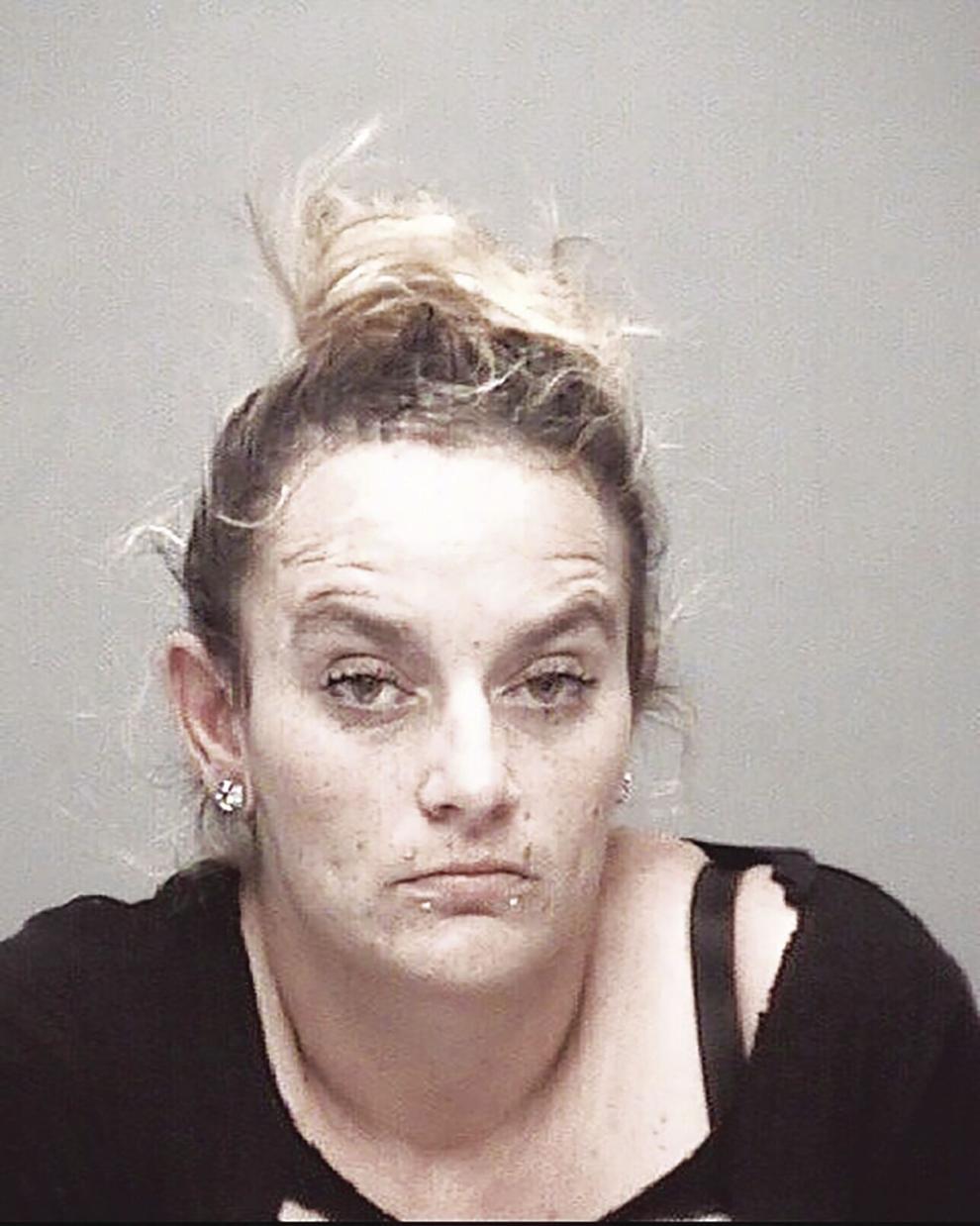 A Lake Havasu City woman will serve 11 years in prison for her alleged role in a murder that took place early Easter morning.
Adeline Rea, 32, was sentenced Friday in the courtroom of Mohave Superior Judge Douglas Camacho, who accepted a plea agreement in the case on Oct. 13.
Rea was initially charged with first degree murder in the shooting death of former Lake Havasu City resident Stacy Hakes, after police said Rea provided material assistance to 36-year-old Brian Robinson, who allegedly committed the shooting in the early hours of April 4. Rea pleaded no contest to lesser charges of facilitating first degree murder and hindering prosecution.
Her 11-year sentence is the sum of a consecutive sentence for both offenses: Four years for the charge of facilitating first degree murder, and seven years for hindering prosecution.
Camacho ruled on Rea's sentence after considering multiple letters of support from friends and family of the defendant, as well as one surviving member of Hakes' family.
"(Rea) is more worried now about the wellbeing of her father and her son than she is for herself," said Rea's mother, Judy Heinbaugh, in an Oct 15 correspondence with defense attorney Gregory McPhillips. "She's willing to take what's given to her, but she's doing it because she knows she wants to see her dad and her son again. I'm begging for leniency in any way shape or form."
The defendant's brother, Patrick Rea, addressed Camacho on Rea's behalf in a message filed in Mohave Superior Court. According to the defendant's brother, Adeline Rea was a caretaker for her father, who suffered from severe diabetes and partial paralysis. Prior to Rea's arrest, she was instrumental in maintaining her father's daily needs. Rea urged Camacho to consider probation as a possible sentence for Rea.
"She has always given everyone around her unconditional support," Patrick Rea said. "She is constantly helping others in the community, even if it does not benefit her in any way. She has never been violent in any way or been involved with drugs. She has had a positive impact on the lives of everyone she comes into contact with."
With one exception, according to Patricia Rose, the victim's maternal aunt. Rose also issued a statement for Camacho's review prior to Friday's hearing.
"Adeline was reportedly a 'friend' to (Hakes) and his mother," Rose said. "Adeline Rea had many choices to make on the night of the murder."
According to initial statements by police, Rea, Robinson and codefendant Ramon Canas were seen with Hakes at a McCulloch Boulevard bar. Witnesses allegedly saw a confrontation between Robinson and Hakes at the location, where police said Robinson was heard shouting that he would kill Hakes.
Police say that Robinson obtained the alleged murder weapon from Canas, and was transported by Rea to the scene of the crime.
Rose remarked upon Rea's complicity in Hakes' killing in a Nov. 15 email to the court.
"Even while knowing (Robinson's) intent to kill Stacy, she drove him to get the gun," Rose said. "She then drove with (Robinson) in the car, with the police station along the way, to enable (Robinson) in ambushing Stacy. After watching (Robinson) shoot and kill Stacy, she called a friend. She did not call for help. She then lied to a police dispatcher, saying she did not know who shot Stacy. Then she lied to Stacy's mom and the police for a week about the killing … Without her actions, Stacy may well be alive today."
Rea and Canas were arrested April 12, after almost 10 days of investigation by the Lake Havasu City Police Department. Police agencies sought Robinson until April 14, when he surrendered himself into custody at the Mohave County Sheriff's Office in Kingman.
Canas pleaded guilty last month to charges of facilitating first degree murder and weapons misconduct, under an agreement with Mohave County prosecutors. According to statements by Deputy Mohave County Public Defender Paul Amann, Canas will face a presumptive sentence of 8.75 years in prison.
He is scheduled to appear before Camacho in a Dec. 1 judgment and sentencing hearing.
Robinson is also scheduled to appear in court Dec. 1 for a change-of-plea hearing in the case. There, Robinson will have an opportunity of his own to accept a possible plea agreement with prosecutors.
Rea remained in custody at Mohave County Jail as of Friday, where she awaited transportation to an Arizona state prison.